Applications
Potable water
Sea water desalination
Process water
Cooling water
Recycling
Waste water treatment
Leachate
Galvanic
and much more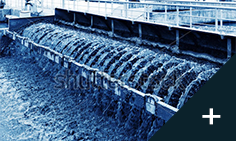 Products
System integration
Free standing units
Mobile and container solutions
Engineering & Evaluation
Spare and ware parts
Repair and maintenance
Piloting and pilot units
Evaluation studies
Operating models (BOT)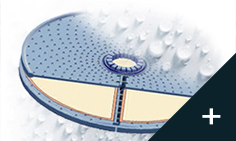 MFT – Tailor made solutions for our customers
We offer complete solutions for many different applications. Our units are tailor made designed according to customer requirements and specific application. We adapt our units according to the application and not try to adapt your application towards our units.
Our units are offering
– High efficiency                                    – Long lifetime
– High energy efficiency                        – Low costs per m³ permeate
– Optimised energy consumption         – Simple operational handling
– Low maintenance requirement           – Optional remote assisted operation
– High operation availability                   – Customer oriented automation processes
One of our highlights is our self developed compact disc module with outstanding features in the area of highly contaminated water in applications such as ZLD, MLD, Produced Water.
We test, integrate and finance complete solutions for our customers.
Service offerings from mft
Over 20 years of experience delivers the relevant Know How
Mft is applying membrane technologies for over 20 years now. Through this huge experience with numerours of delivered systems we understand our customers very fast and can provide valuable information and directions at very early stage.
Individual Consulting
Evaluation studies
Piloting
Financing
Process description
(Remote) Operating- / support