CD-MODULE TECHNOLOGY, ZLD,...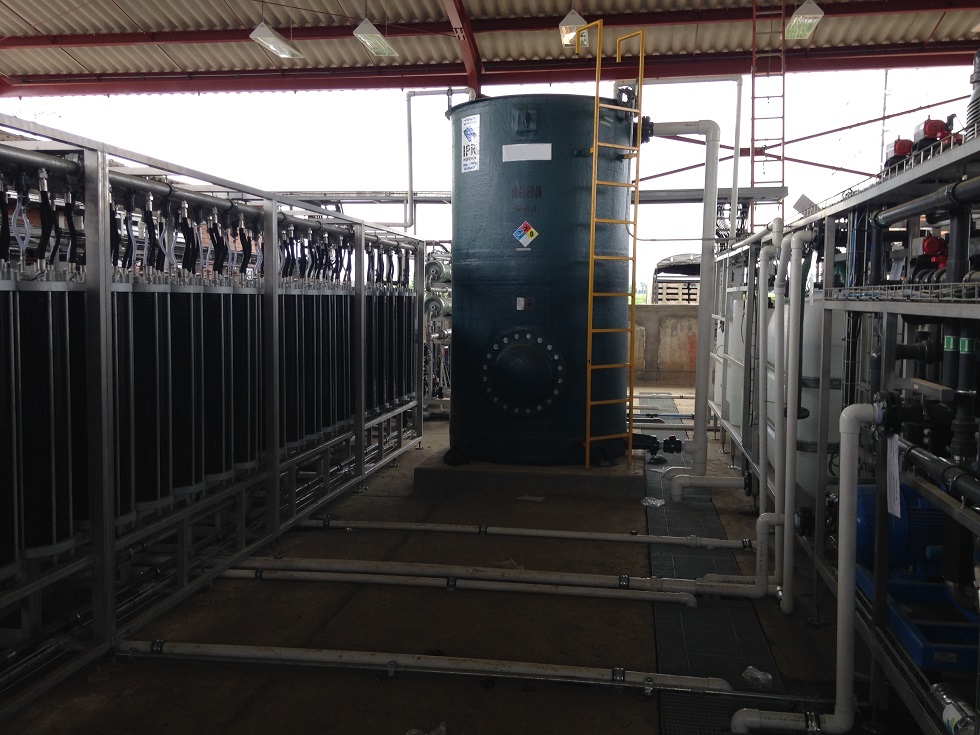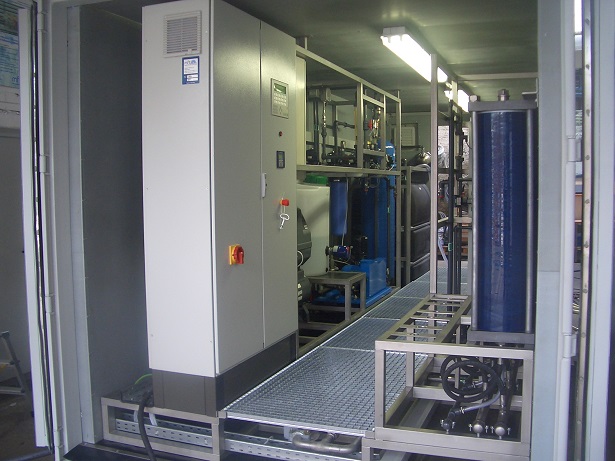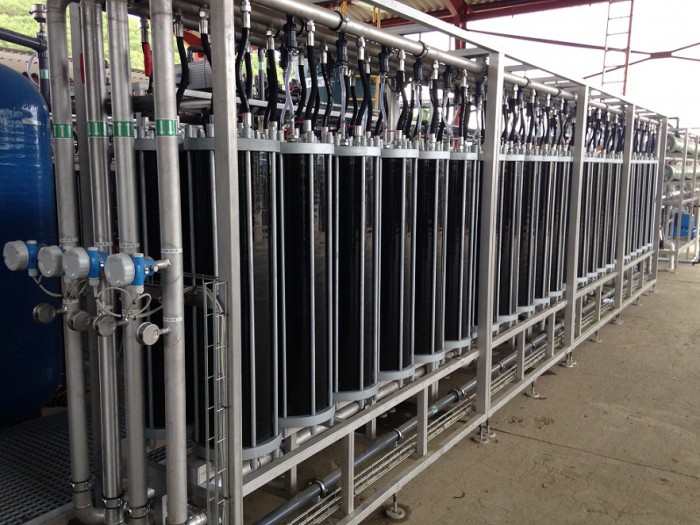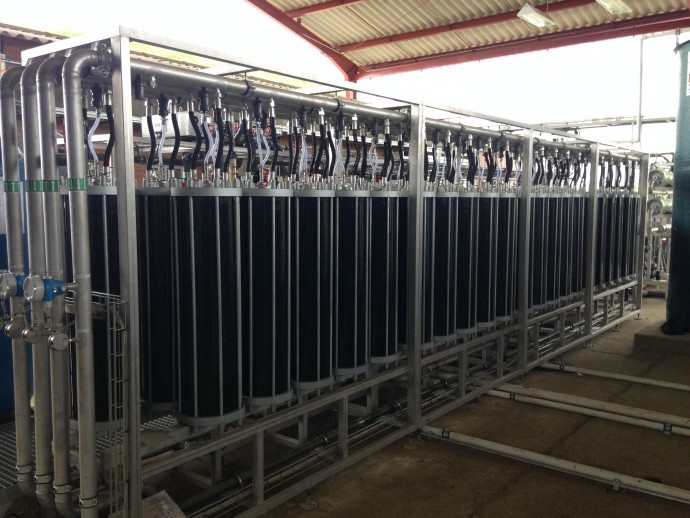 CD-Module Technology
The mft Circular-Disk-Module (CD-Module) is very well suited for the purification of highly contaminated process and waste water.
In terms of hydraulical behaviour and fluid flow it is an optimized plate and frame module. The mft – module system can handle a much higher SDI-Index (Silt Density Index).
For the pre treatment you only need a traditional sand or cartridge based pre filtration stage. The CD Module is based on our patent and in the market segment of plate module technology worldwide in the leading position.
High packing density
Low pressure loss
Good cleaning behaviour
Wide applications
Zero Liquid Discharge (ZLD) / Minimal Liquid Discharge (MLD)
One of the key objectives of environmental protection is the reduction of waste water volumes up to complete avoidance of any waste water volumes. By using the mft CD Module (waste) water volumes can be massively reduced and concentrated even up to a level where a subsequent evaporation or crystallisation stage makes commercial sense and pose an acceptable solution.
Micro- und Ultrafiltration units
Micro- und Ultrafiltration units are used in potable water applications as well as waste water treatement for reuse purpose.
Micro- and Ultrafiltration units serve as retention of turbidity causing particles and contamination caused by bacteria in the potable water sector.
In the waste water sector they are also applied to extent operation hours of
– grease reduction baths
– phosphate baths
– rinsing baths
or as pre treatment for industrial or public waste water before the Nanofiltration or Reverse Osmosis.
Micro- and Ultrafiltration with different materials
"Cross Flow" or "Dead end"
"Outside In" or "Inside Out"
Different membrane geometries
High recovery per m² of membrane surface
Low membrane pressure required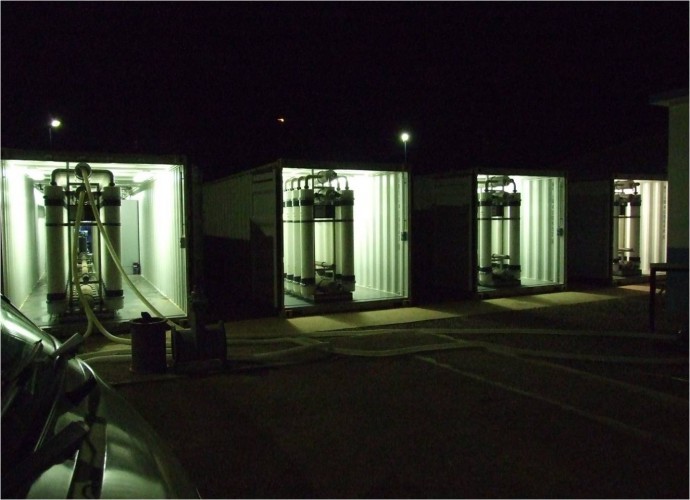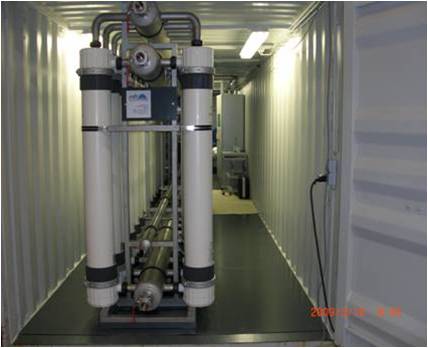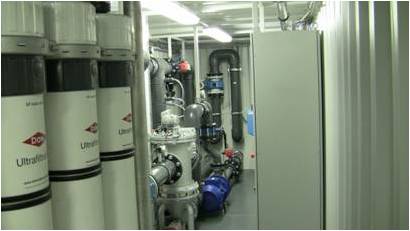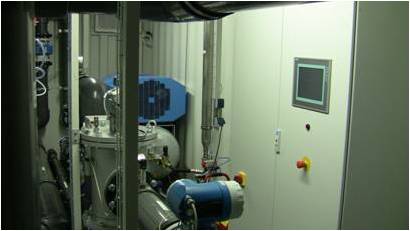 Membran-Filtrations-Technik
If you need answers for your water problems, simply contact us. We are happy to help you.
Membran-Filtrations-Technik GmbH
Vitalisstraße 314
50829 Köln
Tel. : +49 (221) – 94 99 07 – 0
Fax : +49 (221) – 94 99 07 – 7
E-Mail: info@mft-koeln.de
Nano filtration requires a lower operating pressure compare to revese osmosis and can reject up to 50% of salts.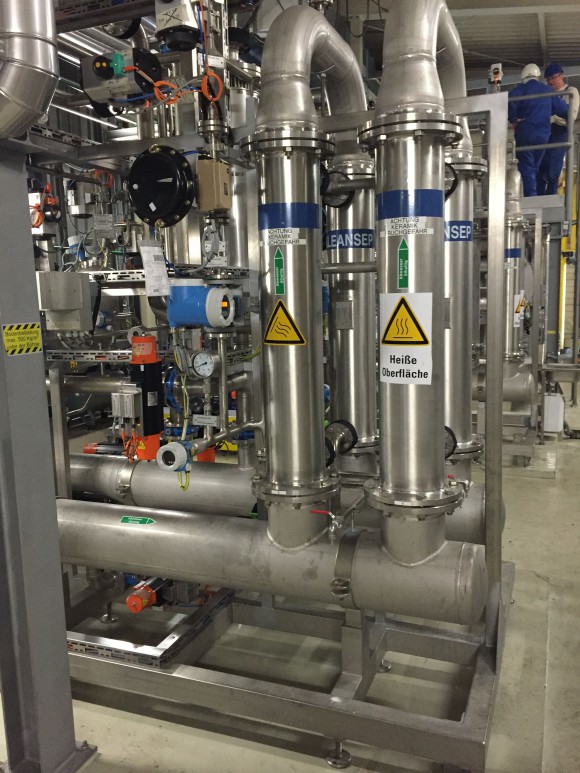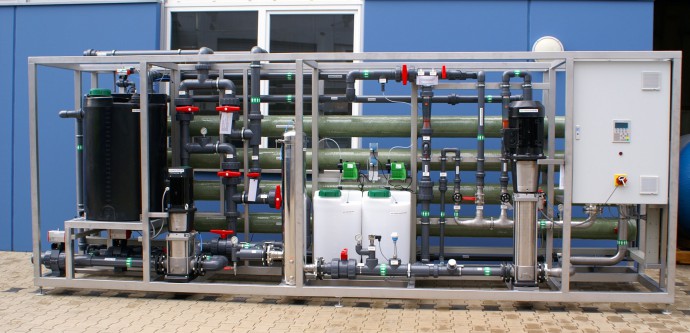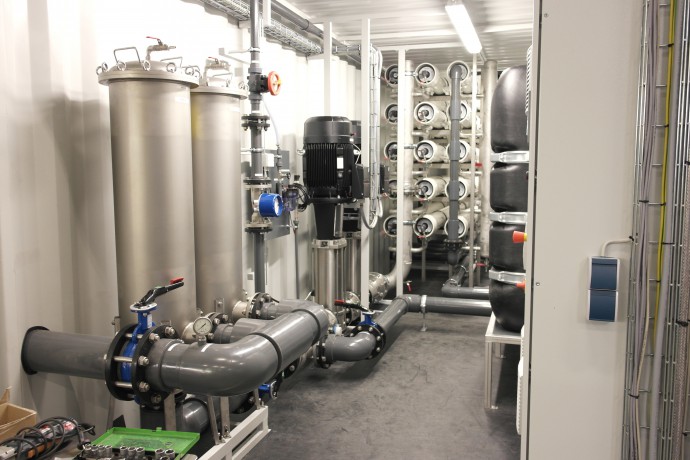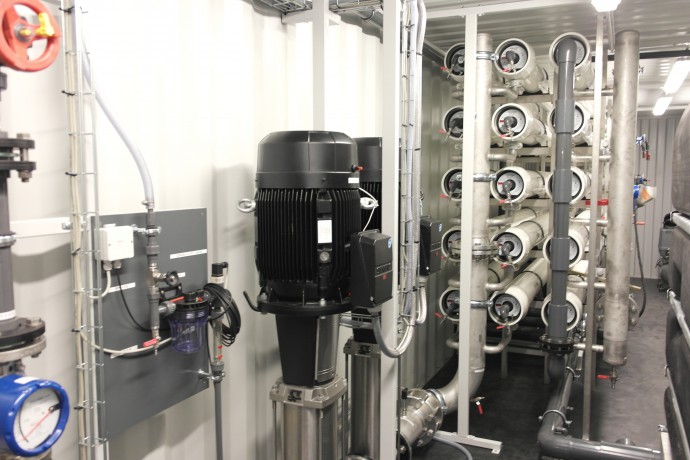 Nanofiltration units are operating between ultrafiltration and reverse osmosis. Nanofiltration units are often used in softening of potable water. One of their benefits is in waste water treatment or product water recycling where they can separate clearly defined water contaminants.
Lower fouling tendency compared to RO
Reliable operation over longer period
As ceramic module high resistance against aggressive media
Mechanical separation of organic contamination (Pesticides, Insecticides)
High volume with low footprint
Those membranes represent the highest possible purification stage.
Hundreds of energy optimized and delivered reverse osmosis systems represent one of mfts' core competences.
Applications are for example
– Potable water production                    – Surface water purification
– Sea and brackish water desalination    – Industrial process water purification
– Boiler feed water production               – Water for power plants and evaporator units
– Brewing water processing                   – Process water for the food industry
– Beverage industry
Reliable desalination of sea water
Energy saving using special energy recovery systems
Long operating hours using dedicated cleaning cycles
Frei skalierbare Mengen

Kompakte Bauweise
Reinstwasser für fast jeden Einsatz
Plug und Play Lösungen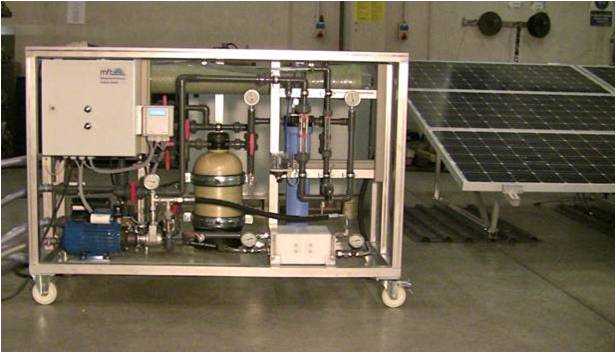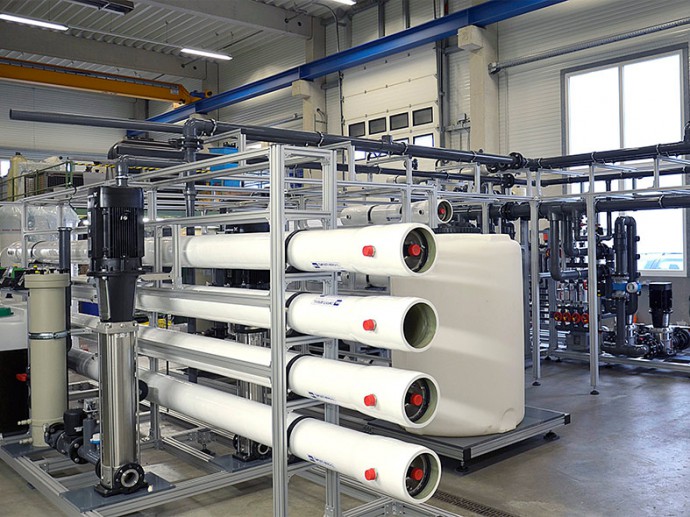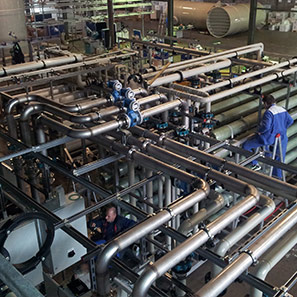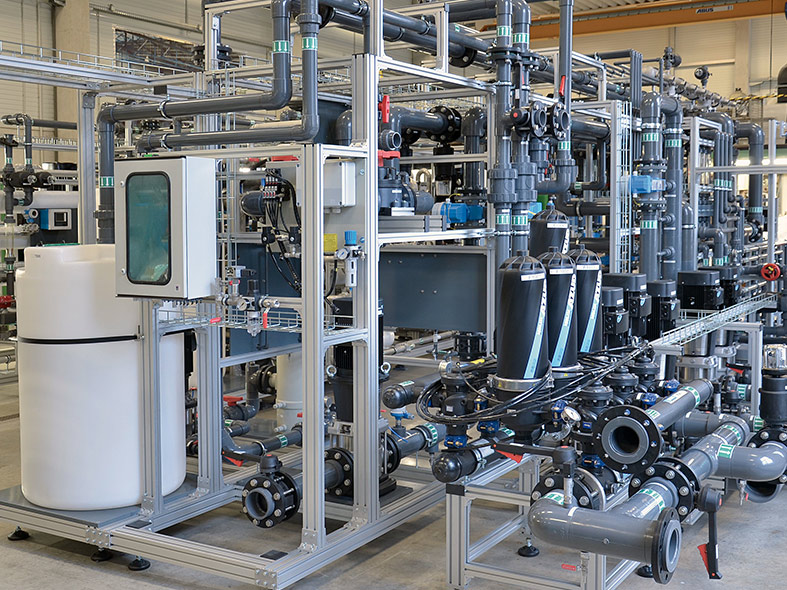 Membranreiniger und Antiscalingmittel
DAUERHAFTER BETRIEB UND LEISTUNG DURCH HOCHWERTIGE MEMBRANREINIGER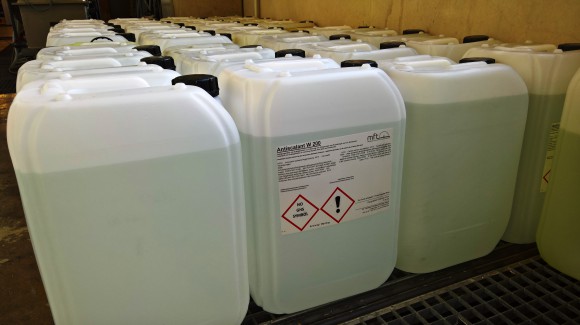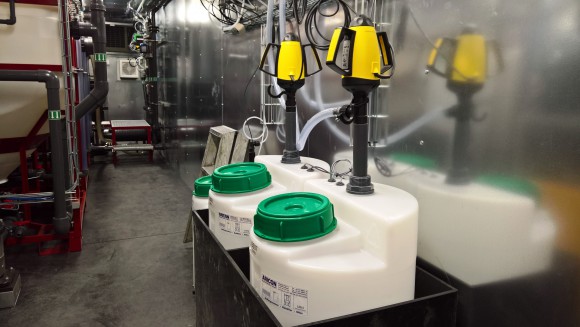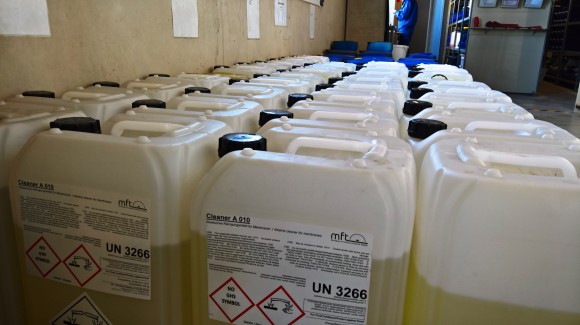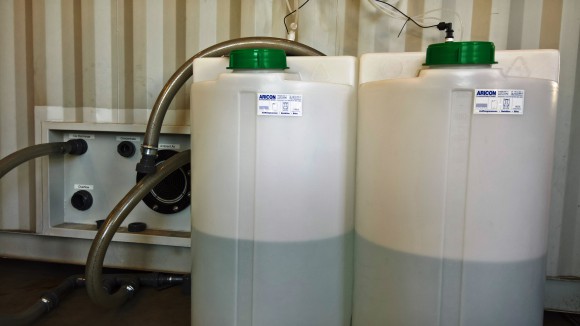 Durch den langjährigen Betrieb unserer verschiedenen Anlagen verfügen wir über exzellente Kenntnisse der Betriebsführung insbesondere zu den verschiedenen Typen an Membranreinigern, Antiscalingmitteln und der jeweiligen Anwendung (Dosierung, Intervalle, Steuerung..) Ein kleiner Auszug unserer speziell abgestimmten Mittel: mft cleaner S 010 ist ein flüssiges, saures Reinigungsmittel speziell für Membranfiltrationsanlagen auf Basis von Phosphor- und Salpetersäure oder der mft cleaner A 010, ein flüssiges, alkalisches Reinigungsmittel speziell für Membranfiltrationsanlagen auf Basis von Kali- und Natronlauge.
Flüssiges, saures Reinigungsmittel speziell für Ultrafiltrationsanlagen
Entfernung von anorganischen Belägen
Lösen von komplexen Eisenverbindungen
Flüssiger Komplexierer zur Härtstabilisierung speziell für Lebensmittelindustrie
Härtestabilisierung von kalziumkarbonat- und kalziumsulfathaltigem Wasser
Verhinderung von anorganischen, eisenhaltigen und silikathaltigen Belägen