Clear water and drinking water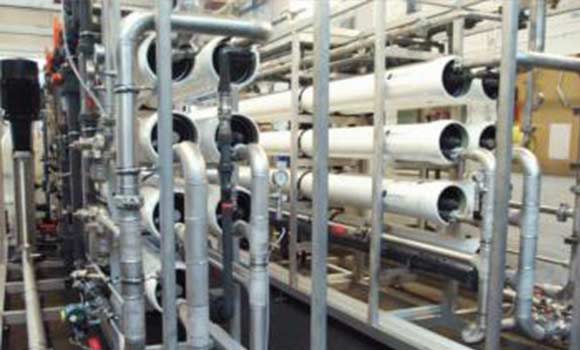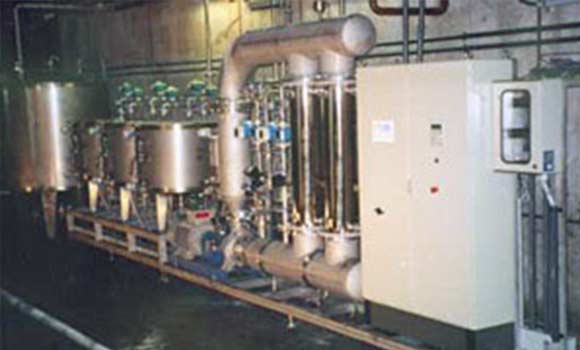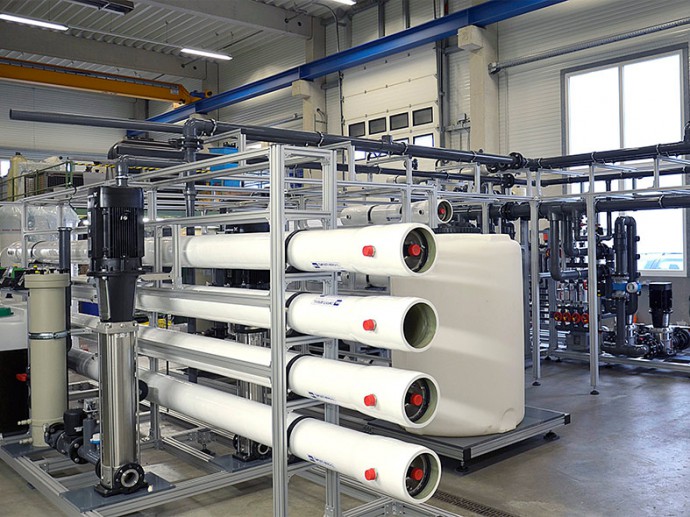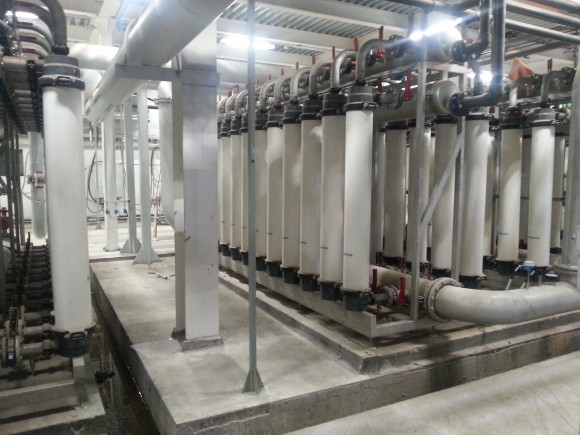 The Process
Membrane technology is an environmental friendly way to process and purify water. There are different membranes available with different features. We differentiate between Reverse Osmosis, Nano filtration, Ultra filtration and Micro filtration. We have access to any of those technologies.
The Membranes
In mft-system we use high quality membranes, which have besides a high flow rate especially a good chemical resistance and a high reject rate for impurities.
The systems
mft builds systems as wall, stand alone or frame units. Our focus is the individual system layout depending on customer demand and requirement. Depending on the requirement of the purified water (permeate) we deliver single or multiple staged membrane units based on permeate quality analysis.
Reverse Osmosis: environmental solution
Pure water availale in almost any quality
Modular und scalable from few l/h up to 1.000m³/h
Deliverable as wall, stand alone or frame based units (Container)
Pressure stages according to permeate performance
Single- or multistage membrane unit
Continuous quality checks
TREATMENT OF WASTE WATER, LEACHATE WATER ...
Since the end of the 80's, membranes are being used in treating waste water. Reverse Osmosis systems in single or multiple raw water stages, permeate staged, pressure staged as well as Nanofiltration stages are being utilized for example.
Membrane based systems are principally very well suited for selected separation of water contaminants. In particularly challenging applications such as leachate in landfills the plate and frame module technology has its great advantages.
mft offers worldwide for those types of challenging waste water its Circular Disk Module (CD Module).
In terms of hydraulically behavior and fluid flow it is an optimized plate and frame module.
The mft – module system can handle a much higher SDI-Index (Silt Density Index). For the pre treatment you only need a traditional pre filtration stage.
Reverse Osmosis suitable for waste water treatment
Multiple membrane type for different applications
Continuous technical development 
Various pressure stages available
Classic spiral wound or plate and frame module
CD Module for extremely contaminated waste water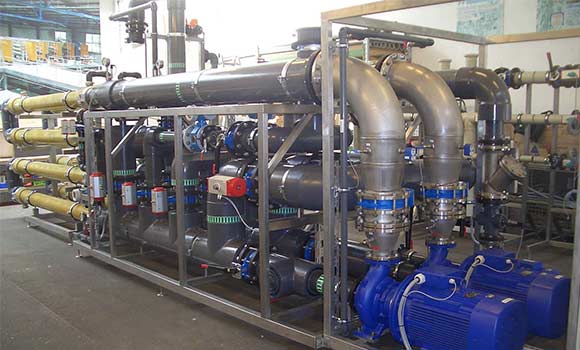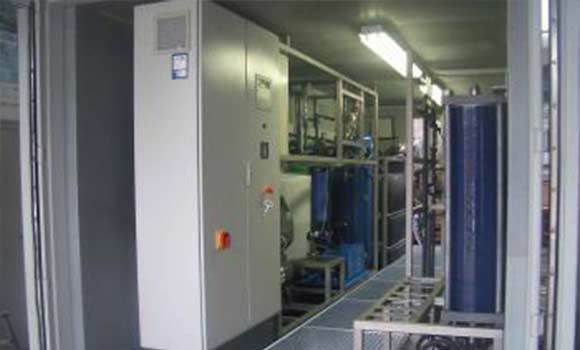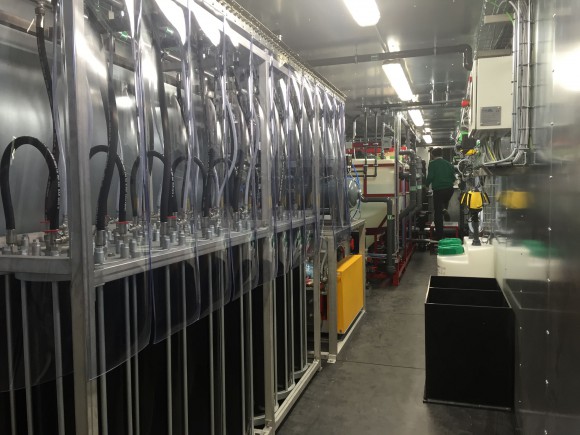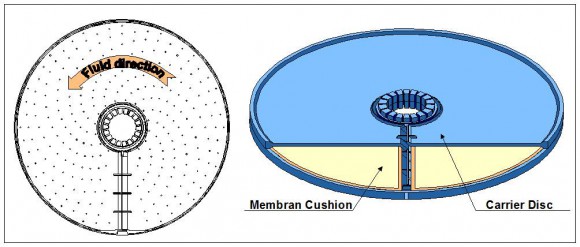 If you need answers for your water problems, simply contact us. We are happy to help you.
Membran-Filtrations-Technik GmbH
Vitalisstraße 314
50829 Köln
Tel. : +49 (221) – 94 99 07 – 0
Fax : +49 (221) – 94 99 07 – 7
E-Mail: info@mft-koeln.de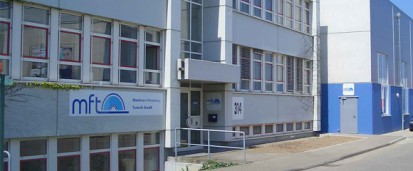 PROCESS WATER, WASTE WATER (CONCENTRATION, RECYCLING)
INCREASED ENVIRONMENTAL CONCERNS AND RISING COSTS FOR FRESH AND WASTE WATER MAKE COMPANIES THINK ABOUT PROCESS WATER RECYCLING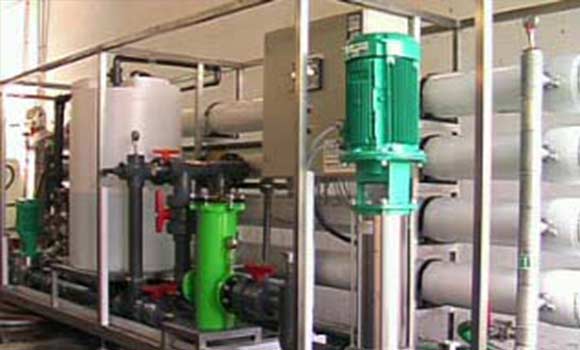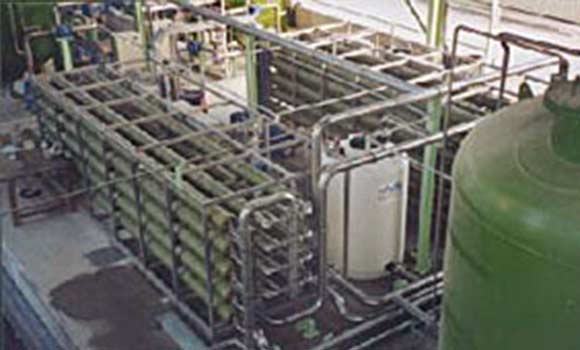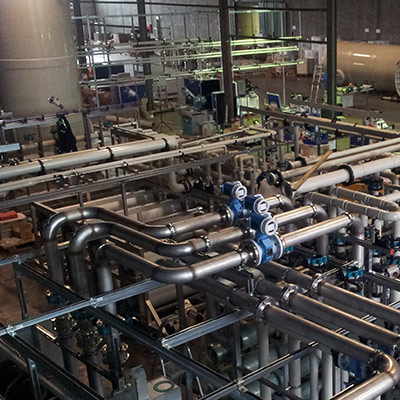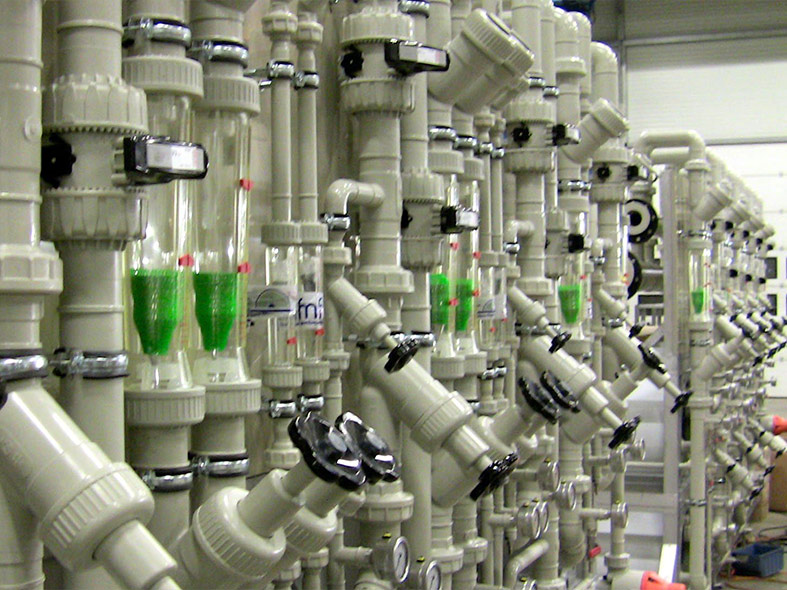 Recycling of process water
Reverse Osmosis, Nano filtration, Ultrafiltration, Microfiltration are typical membrane based water purification technologies for waste water reycling in various industries such as starch industry, in the brewing and beverage industry, fruits or vegetable washing water from the food industry and many other applications.
As a specific example of washing machines in the food industry: e.g. a reverse osmosis system can digest the waste water from the warm water cycle and can recycle – depending on the level of contamination – between 65% and 75% of that waste water up to certified drinking water standard so it can directly be reused in the fresh water section. The concentrate of the reverse osmosis system is being directed to the waste water side. The fresh water reduction and reduced waste water volume can reduce the overall fresh and waste water bill up to 70%, on top you reduce chemical demand in the washing machine with improved water quality due to soft water quality leaving the reverse osmosis system.
Different components in perfect harmony
Automated and low maintenance system technology
Short amortisation
High recycling rate up to 80-90%
Specialized membranes for tailored water qualities
High operational safety via continuous (remote) monitoring
SEA- AND BRACKISH WATER DESALINATION
MFT OFFERS COMPLETE DESALINATION SYSTEMS OF MOBILE OR STATIONARY SET UP FROM 120L/H TO OVER 1.000M³/H CONTAINER
Around 98% of water resources are of salt water quality. At the same time we face serious sweet water shortages. In regards to technical solutions converting salt water to sweet water mft has many years of practical experience for this fundamental challenge of sea water or brackish water desalination. This is one of our key competences.
For smaller, dezentralised and energy saving desalination solutions based on reverse osmosis we offer our self developed, complete desalination package. The very unique feature in this unit is the specially developed energy recovery system. The energy recovery reduces massively the electrical energy demand.
For medium to large systems a more modular set up is ideal which is specially configured for its dedicated application.
Dedicated energy recovery system (solar desalination) for smaller units
Systems available from 120l/h to over 1.000m³/h
Modular scalable with pre- and post filtration
Solar-/ Wind power operation possible
High salt concentration via own modul technology
Scalable permeate recovery up to ZLD (Zero Liquid Discharge)